Ruslana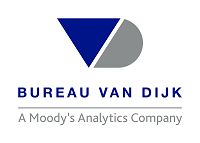 RUSLANA contains financial and analytical reports of companies in Russia, Ukraine and Kazakhstan.
Description
RUSLANA is database with Russian, Ukrainian and Kazakh companies data that provides tools for searching by exclusive parameters, making lists of companies for marketing activities, creating documents for transfer pricing, analytical reports, forecasts, credit risk calculations, evaluation of counterparty potential.
Connection terms
Temporary unavailable.