Orbis All Companies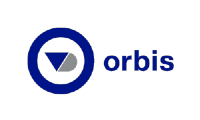 A database of microeconomic data on 400 million public and private companies..
Description
The Orbis All Companies (Bureau van Dijk - A Moody's Analytics Company) database contains microeconomic data on 400 million private and public world companies, including:
Financial statements for 10 years from the official statistical authorities in each country;
Financial ratios and ratings;
Detailed structure of ownership (over 1 billion ties) in the world with the ability to find out the corporate group, ultimate owners and beneficiaries, ownership shares;
Data on transactions on mergers and acquisitions around the world.
Data delivery capability: web interface, API, data feed. Data integration in STATA
Connection terms
Temporary unavailable.