Brookings Papers on Economic Activity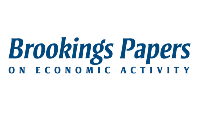 Access to a journal on macroeconomics published by the Brookings Institution Press.
Description
The journal comprises the proceedings of a conference held biannually by the Economic Studies program at the Brookings Institution in Washington D.C and covers a variety of macroeconomic topics from housing, business investments, and fiscal and monetary policy, to international capital flows, environmental issues, and more. BPEA has been ranked as a leading journal in the field since its initial publication in 1970.
Connection terms
Online access from all computers of the RANEPA

Remote access (by password)