EBSCO Information Services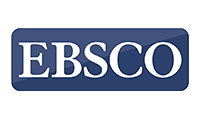 EBSCO contains more than 14,000 journals on economics, business, management, computer science, etc. Also analytical reports on markets and companies.
Description
EBSCO provides access to various databases: Business Source Complete, Academic Search Premier, EconLit, SocIndex with FullText, Political Science Complete, etc. For some publications archives up to the first issue are accessible. Some materials are provided with a semi-annual or annual delay of current releases. For some articles only abstracts are available.
Connection terms
Online access from all computers of the RANEPA
Remote access (by password)