World Bank Open Data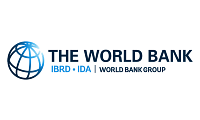 The electronic library of the World Bank, as well as a full-text database of statistical, analytical analyses, reports, and studies of the World Bank.
Description
The World Bank provides free and open access to development data in countries around the world. An extensive set of economic, social and environmental indicators based on data from the World Bank and more than 30 partner institutions. The database includes more than 900 indicators for 210 countries since 1960.