Academic Reference (China National Knowledge Infrastructure)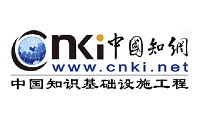 Full-text English-language resources database on all academic disciplines published in China.
Description
Academic Reference integrates existing English academic resources in CNKI. Types of literature include journals, doctoral dissertations and master's theses, conference proceedings, yearbooks, English books published in China and bilingual term bases, with contents covering fields as natural sciences, engineering technology, agriculture, philosophy, medicine, humanities and social sciences, etc.
Connection terms
Online access from all computers of the RANEPA
Remote access (by password)